Biography: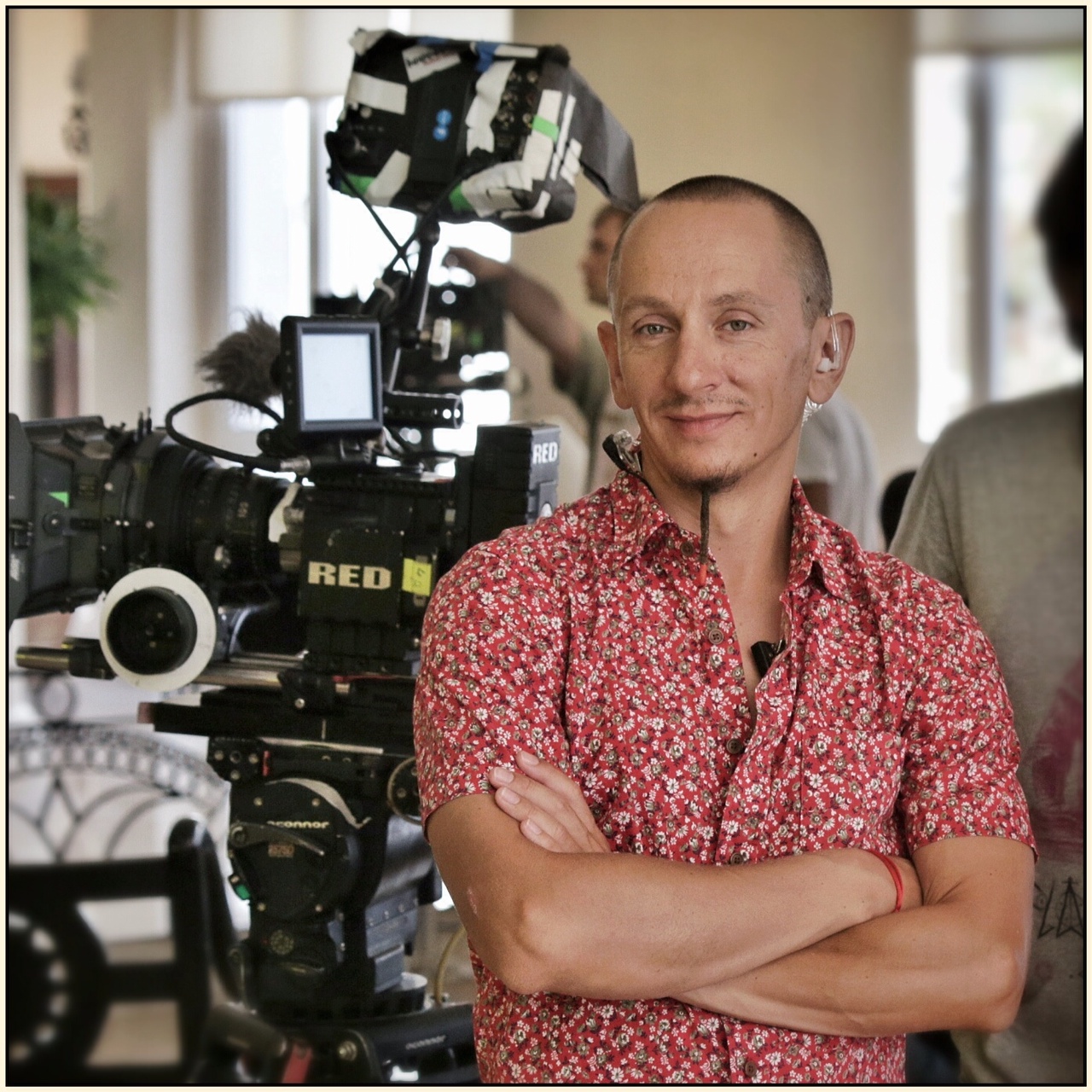 I was born in Moscow, Russia (the former USSR) on June 2nd 1977.
Straight out of school I studied flight-control engineering at the Technical College of Instrument-Making and Space Control Systems.
After that I enrolled in the All-Russian State Institute of Cinematography to study filmmaking and graduated in 2005 as a cinematographer.
Since graduation I've shot over 30 different projects including feature films, made-for-TV movies, and commercials. I've made my way up from a camera assistant to a director of photography.
My list of credits includes Russian as well as international projects.
During the last few years I've been living abroad.
Filmography:
DOP and DOP Second unit — selected
FEATURE FILMS/TV DRAMA/TV SERIES:
Ded Morozov ili Korolevstvo krivyh rodstvennikov (Novogodniy Perepolokh)

dir K. Papakul, DOP A. Debabov

2017

Pyatnitsa

dir E. Shelyakin, DOP A. Debabov

2016

Malchishnik

dir M. Boev, DOP A. Debabov

2016

Strawberry heaven

dir S. Girgel

2012

Cat for sale

dir I. Krivoruchko

2012

Sign for luck

dir K. Shagalova

2012

Heart without lock

dir P. Stepin

2012

Once upon a time there was a Love

dir M. Subbotin

2011

Don't regret, don't call, don't cry

dir I. Krivoruchko

2011

Potato gingerbread

dir S. Girgel

2011

Overrunned

dir J. Pavlov

2011

Police stories

dir K. Papakul, TV series (DTV), 4th season

2010

Secret agent's notes

dir O. Rjaskov, DOP A. Kostromin

2009

Happy time

dir V. Rojnov, DOP A. Kostromin

2008

The lawyer Neglintsev's adventures

Various directors, TV series (ORT)

2008

Univer

dir V. Lanne, TV series (TNT), selected episodes

2008

Candlewick Newsreel

dir M. Rjazanova

2007

Execution can not be pardoned

dir V. Fedosov, DOP A. Pushkin

2006

Cat's waltz

dir V. Akopjan

2005

For my name

dir M. Mojar

2005

Bronze Knight Award — Gold Knight XIV International Film Festival

Best Screenplay, Best Director,

Best DOP work

Awards — XXV ICF VGIK

Best Debut — First Pan-Russian Eastern Film Festival «Meeting»

Prize and Awards — 11th Russian and International Film Festival

Man, who kept silence

dir P. Ruminov

2004

Deadline

dir P. Ruminov

2004

Jury Award, Cinematology and Movie Critic Guild Award Kinotavr XV Open Festival, «Debut» program, 2004

Award «For the reasonable simulacrum of the throes of the modern screenplay art»

Best Short Movie Award — II Film Festival «Moscow first night», 2004

Jury Special Award — XIV International Film Festival in Tyson, Arizona, USA, 2004

Award — II International Film Festival Asia and Pacific ocean region countries «Meridian of Pacific», 2004

Award — XXXIV International Film Festival in Rotterdam, Holland, 2005

Jury Special Award — 1st Real Film Festival «Кинотеатр.doc», Moscow, 2005

Lost

dir M. Mojar

2004

Remote access

dir S. Proskurina, DOP J. Jurisditskiy

2004

Winner — 61 Venice Film Festival (first night)

Award — Pacific Meridian International Film Festival

Best Film of Russian programme — XXVII MIFF

Official selection — ICF (Venice)

Mikhail Tariverdiev's Best Music Award — Kinotavr festival, 2005

In Taurus constellation

dir P. Todorovskiy, DOP V. Bashta

2003

Iron

dir A. Kurnosenko

2001

How to pickle cucumbers?

dir A. Kurganskaja

2000

Best Movie Award — VII Open Festival in Poland, VII Plener Filmowy Sopot, 2000
COMMERCIALS:
Cameraman — selected